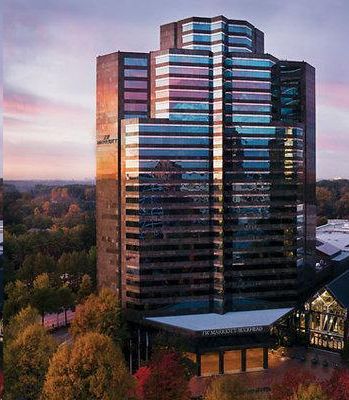 Just as Midtown Atlanta is the place to work and Downtown Atlanta is the place to play, Buckhead Atlanta is the place to live. Buckhead has been called "the Beverly Hills of the Southeast". It is easy to understand why. In addition to being the location of the Govenor's Mansion, the Lieutenant Governor, a former Atlanta mayor, a former governor, a former US Senator, and many corporate executives, Buckhead is home to a growing number of celebrities and entertainment executives.

Buckhead features residential areas with stately homes on tree-lined roads that flow through rolling lands. For those who work in Buckhead,
an ample assortment of mid-rise and high-rise condominiums and rental apartments are available that provide the convenience of walking or bike riding to work. Buckhead Atlanta (formerly The Streets of Buckhead), a new mixed use development will offer two high-rise appartment buildings. There is also ample temporary lodging for persons in transition.